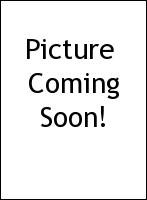 Mandé Standard Set with Small Djembes (Without Xylophones)
Item # P8301A
Our Special Mandé Instrument Ensemble™ Sets are Designed to be used with the Book/DVD/CD set by Ryan Camara and Kalani, "West African Drum and Dance: a Yankadi-Macrou Celebration"
The Set Includes the Following Instruments:
Four Small Mali Hand-Crafted Djembes
One Three-Piece Hand-Crafted Dundun Set
One Set of Kenken Bells with Beater
Two Ghanaian Caxixi Rattles
One Krinyi with Sticks
One set of Ksing Ksing
One Drum Major Whistle
For those who do not have Orff Xylophones in their Instrumentarium, this set is available with Orff Xylophones as well. Please see PB8301 for this option.
Please see individual items below for full descriptions.
---