GUIDE TO SELECTING ORFF INSTRUMENTS
It is an exciting time for teachers just starting out with Orff instruments or programs! We know how overwhelming buying new instruments for your classroom can be and therefore we offer this guide on what to consider when buying for your music program.
Types of Instruments
The Orff Instrumentarium consists of three different timbres: Glockenspiels, Metallophones, and Xylophones
And three ranges of voice: Soprano, Alto, and Bass
Sound
As diversity of sound is important, we suggest starting with at least one of each timbre.
Metal instruments tend to overshadow wood in tonal volume, so it is wise to have more xylophones than metallophones.
Alto and soprano instruments are economical and are the initial foundation of Orff sound.
Bass xylophones make an excellent and important addition and are strongly recommended as an early purchase.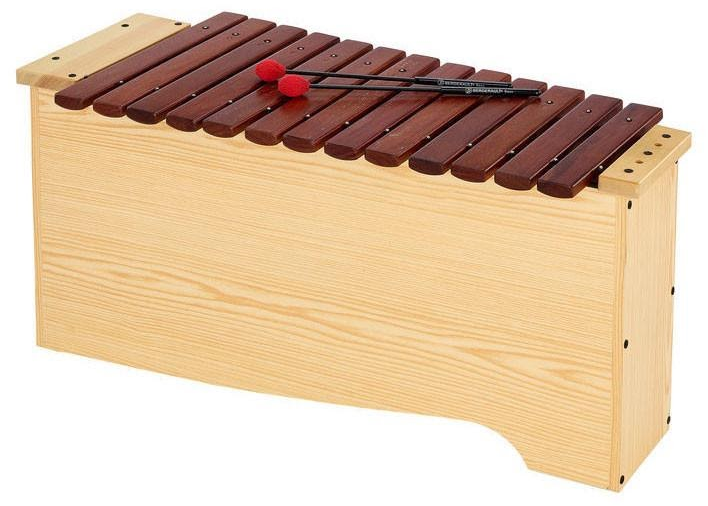 Sub-contra and contra bass bars have true pitch and rich tones that make them excellent timpani replacements.
Building A Music Classroom
Financial limitations often make the process of building your classroom instrumentation take time, even several years. Be assured when you buy a Bergerault® Orff Instrument, you are buying an instrument that will remain in perfect condition and tune, and make adding new instruments a breeze.
All Bergerault® Instruments will combine easily with others tuned to A440.
We know budget will always factor in your choice of instrument purchase and therefore we strive to provide the highest quality and the lowest possible price. Buying top quality instruments assures the life of the instrument for years to come.
Please contact our knowledgeable staff at 1-800-443-3592 for consultation and assistance.