Are you ready to embark on your own Ukulele Adventure?
Get started with a Luna ukulele from Peripole!
Now through May 31, 2021 save 15% on all in-stock Luna ukuleles on Peripole.com using Promo Code:
LUNAUKULELE2021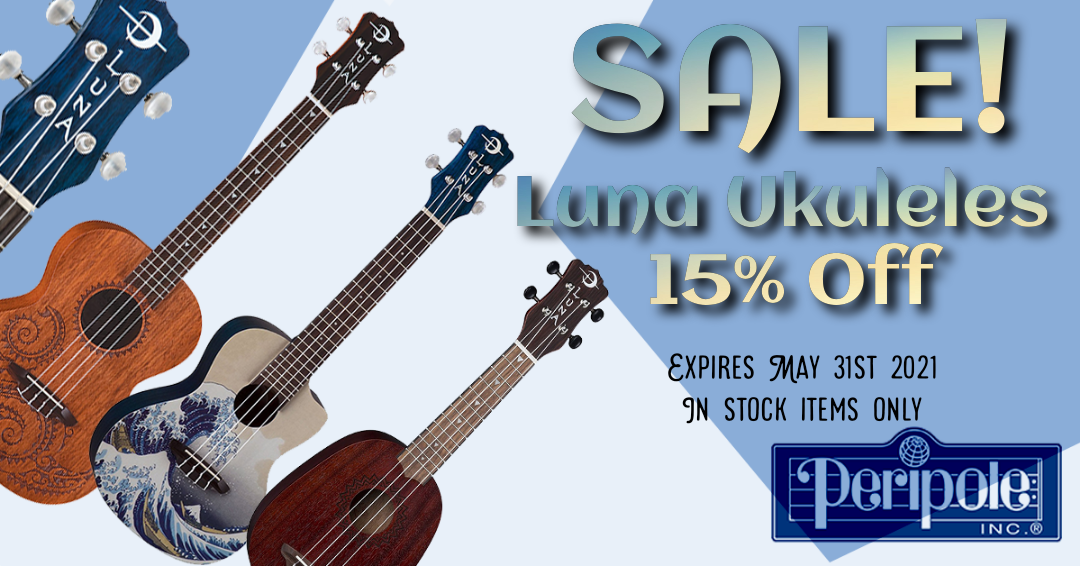 And don't forget to utilize UKULELE CLUB with Kalani Das for tips and tricks on taking your Luna ukulele skills to the next level!