Have you heard of the CajonTab®? One of the best things to happen to percussion in recent years, the CajonTab® gives you the sound and versatility of a cajon in a compact and portable form! Louson Drums makes their drums in the United States and each drum is a quality product of affordable craftmanship. When you buy a CajonTab® you are supporting a local USA small business!

We know a lot of you are on an even tighter budget this year or looking for instruments for personal use or at home learning. The CajonTab® is one of those instruments that a teacher, student, or musician can utilize with A LOT of bang for your buck! Super versatile for classroom use, they can be hung by their easy-to-use guitar style strap from the body for easy playing while teaching; you can walk around the classroom while drumming and checking the students! One handed playing is easy to keep a steady beat. They are lightweight enough for students to use them, too. A CajonTab® is also an easy way to add flare to your choir performance!
Here is a demo track so you can hear how great these drums sound!

The basic CajonTab® comes in 10" and 12" sizes for different sound and sizes of player. Like a traditional cajon, CajonTab® creates different pitches and tones by striking the face at different place on the drum. A unique feature of these drums is the adjustable sound hole that you can open and close for easy changes in tone and volume. The outside snare is easy to move off the face of the drum or off the drum completely. With so many ways to play and adjust, this tiny drum can be used for all types of drum styles and music genres!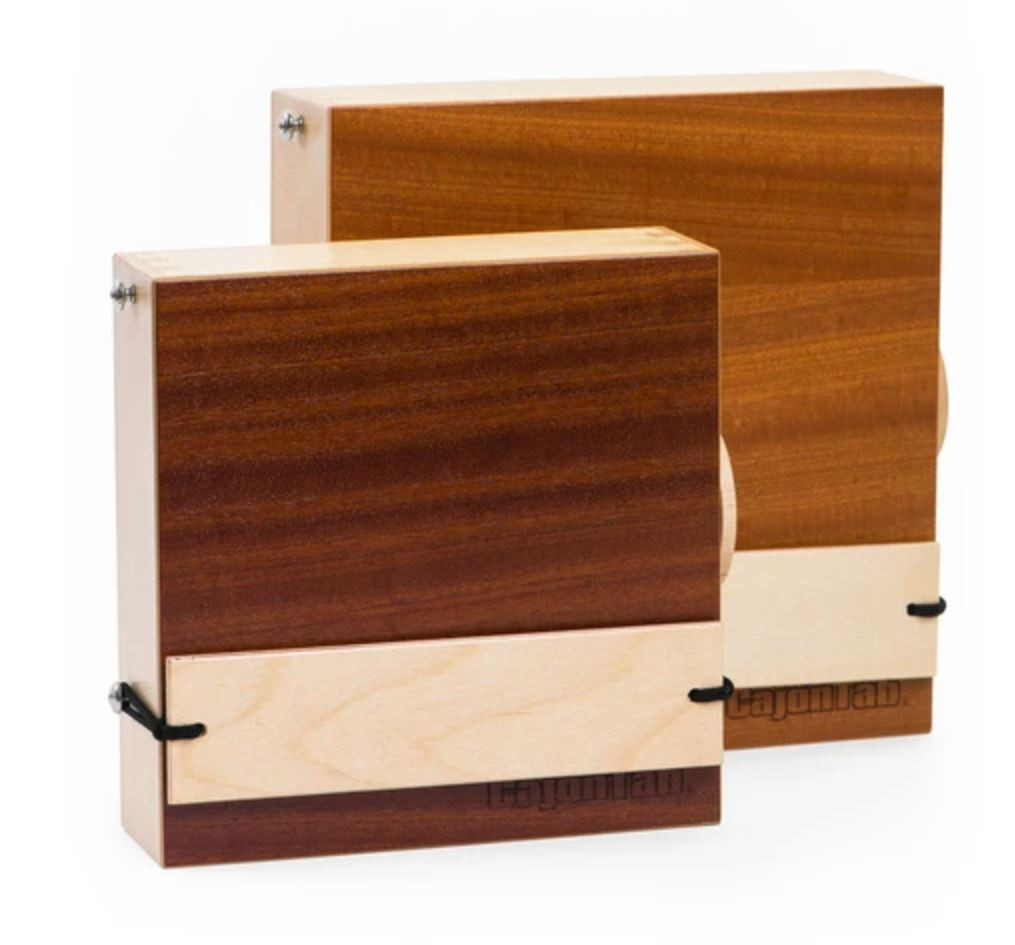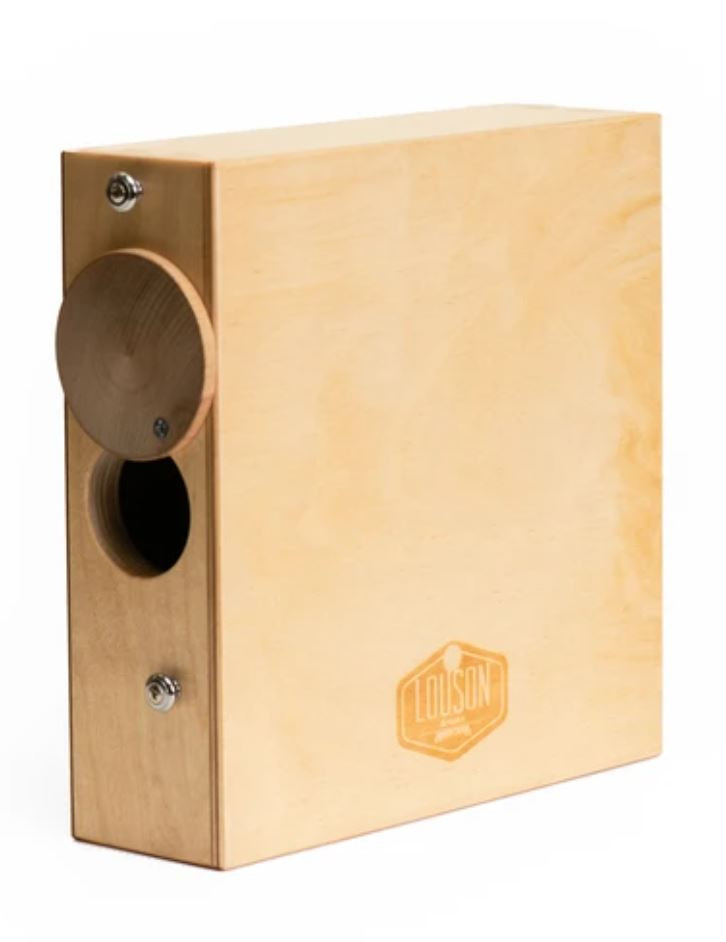 Louson Drums also makes a great "bongo" drum, which also comes equipped with a two-point guitar style strap for movable playing, or it can be easily played on the lap. The bongo has two separate sound chambers, each with its own adjustable sound hole. One side of the drum is snared with adjustable and removable snare and features unique castanet accessories for even more percussion options! This drum can really take your drumming to the next level!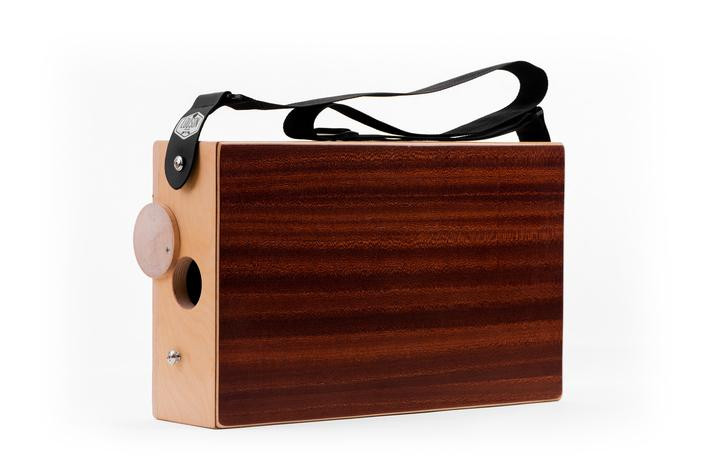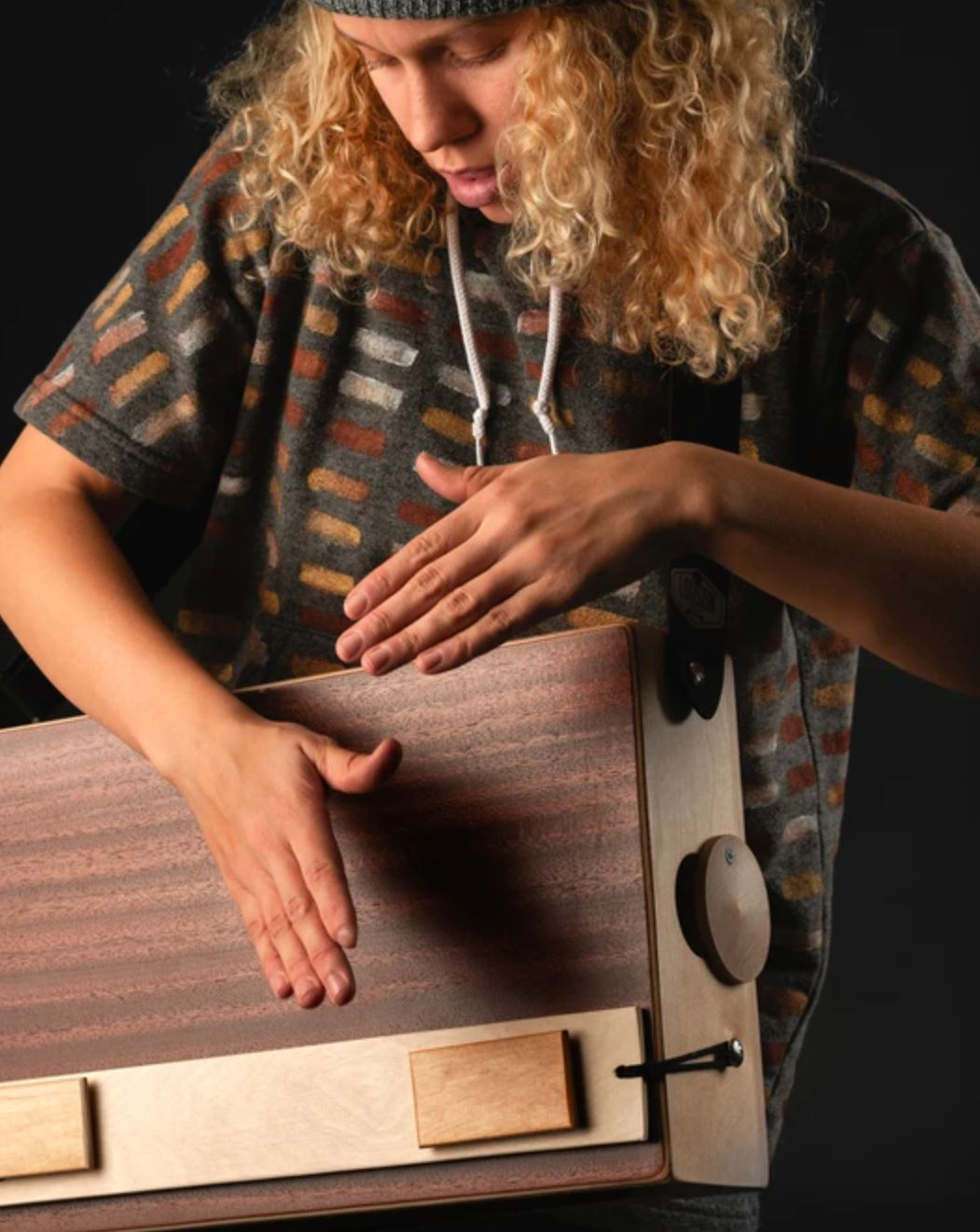 To round out a full line up there is also a Bass CajonTab®! Featuring a Cajonport™ bass port for resonant thumping bass sounds! Like the rest of the CajonTab® family, the bass is fully strapable and can be worn on the body, but can also be played in the lap, on a table, or can even be mounted on a snare stand! The power in this drum is surprisingly loud and booming for its size matching that of a full size cajon!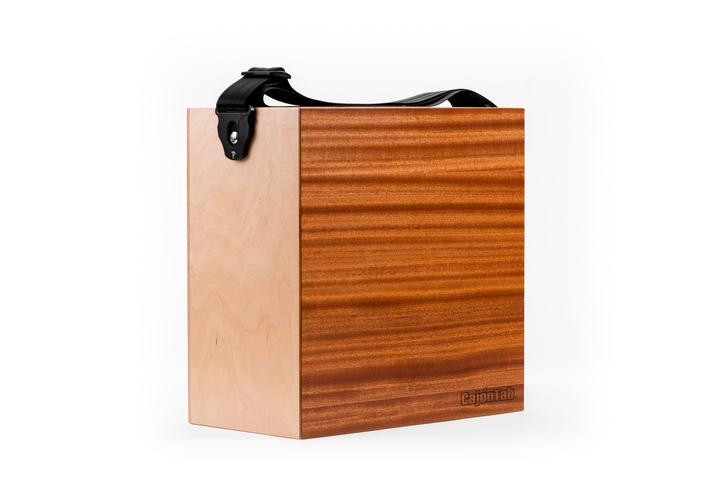 Our good friend Kalani Das has introduced us to this wonderful instrument and recently did this amazing video reviewing and playing the different products in the CajonTab® line. Check it out to hear the different drum sounds and see some unique ideas for playing!